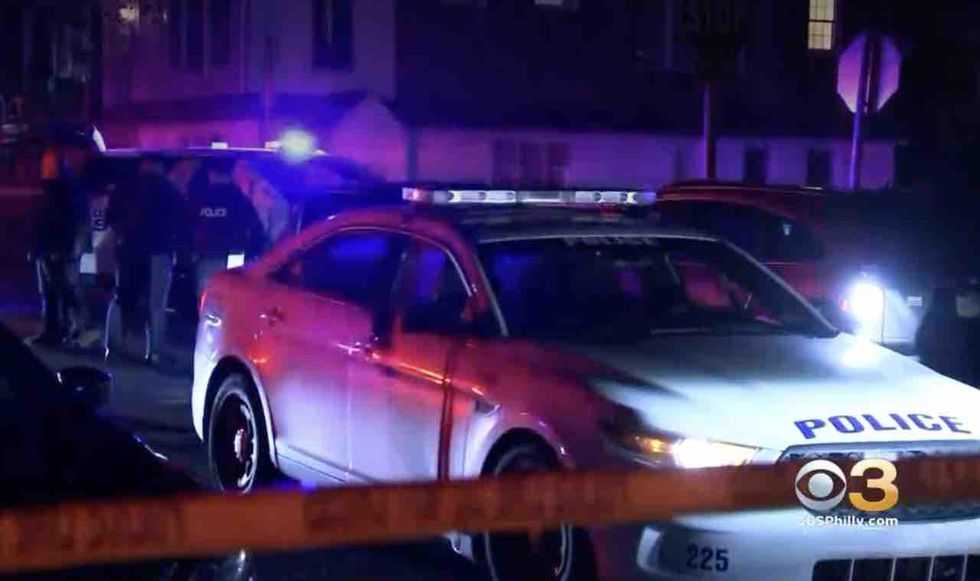 A Philadelphia woman who was seven months pregnant was fatally shot while unloading gifts from her baby shower Saturday night, KYW-TV reported, adding that the 32-year-old's unborn baby also died.
What are the details?
Sources told the station the victim was identified as Jessica Covington and that the shooting was "domestic" in nature.
The victim was carrying gifts from her baby shower into her home in the 6100 block of Palmetto Street just after 8:30 p.m. when the shooting took place, Deputy Police Commissioner Christine Coulter added to KYW.
Gunfire hit the victim's abdomen at least 11 times, the station said in a separate story.
"There was an officer a couple blocks away who heard the shots," Coulter added to KYW. "When they came here, they discovered her shot several times."
Emergency personnel took the victim to a hospital where she was pronounced dead just after 9 p.m., KYW reported, adding that her unborn child was pronounced dead shortly after.
There have been no arrests in connection with the shooting, the station added.
Coulter also told KYW that "a lot of … children and women [are] being shot and killed" and that there "seems to be a turn in the tide" as "years ago it was very, very rare to hear of a woman getting shot, and now it seems to be more and more prevalent."
"The killings are getting worse," Coulter added to KYW. "It seems like we're under siege here."
There have been 496 homicides in Philadelphia so far in 2021, the station said, adding that the number represents a 13% increase from 2020.
"We have to start coming together, because the shooters are coming together," activist Brandon Chastang told KYW. "They're killing innocent women, men, children, and each other."
Mayor Jim Kenney on Twitter called the pregnant woman's fatal shooting "deeply upsetting and heartbreaking" and said the city is offering a $50,000 award for information leading to an arrest.
Police Commissioner Danielle Outlaw issued a statement on the shooting Sunday night that KYW. In it she said:
This heinous crime has sent shock waves throughout the country, and also highlights the intentional lack of regard that we are seeing for humanity. And worse, all of this comes at a time when we are approaching another grim milestone. Soon, we will reach, and almost certainly surpass, 500 homicides in our beautiful city.

This unconscionable loss of life is almost too much to bear. On its own, 500 lives cut short is a staggering number. But whatever the final total, what this number can never truly show are the thousands of other lives impacted by sudden and tragic loss.

The Philadelphia Police Department will continue to work with our local, state, and federal partners and other stakeholders to get ahead of the violent crime that is plaguing our beautiful communities. We remain committed to proactively patrolling neighborhoods and encourage community members to work alongside the police. We cannot undo what has already been done, however, we will continue to pursue any and all information that will bring justice and closure to each victim and their families. I urge anyone with information to come forward and share that information with the police. The lives lost are not unique to one neighborhood or section of this city — it is beyond time that everyone comes together to be the catalyst for change in our communities.
Read the full post at The Blaze.