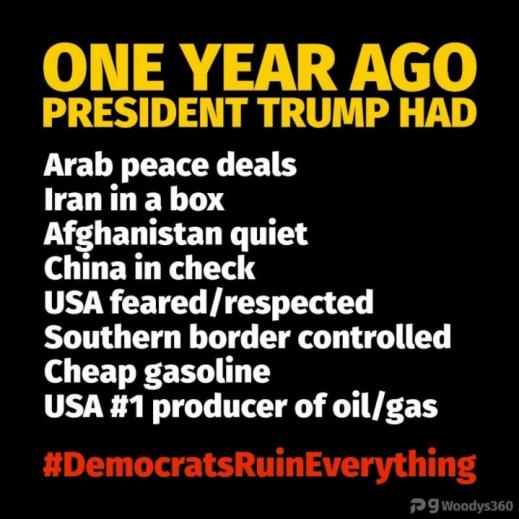 ITEM 1: A week ago, self-righteous sportswriters and commenters demanded the NFL tar-and-feather Aaron Rodgers for being unvaccinated and getting covid, which made him ineligible to play that week.
A fully vaccinated Ben Roethlisberger got covid, which made him ineligible to play on Sunday.
None of these sportswriters and commenters got on his case.
And none of them asked the question, "Do we really need to bench guys for testing positive for covid?"
ITEM 2: Just the News reported, "The congressional investigator who played a key role in unraveling the Russia collusion narrative says his next mission is to force the news media to make necessary corrections to the avalanche of false stories they produced over the last many years.
"'The course correction that I've been trying to work on since I left government service is you have to find a way to correct the media,' Kash Patel told Just the News.
"'Because for years, they lied to 50% of the American population who believe everything they said, that Trump was in bed with Russians and Putin and that Trump was getting paid. And Trump knew that Vladimir Putin was using U.S. dollars to kill American soldiers.'
"Patel, a former national security prosecutor who worked as chief investigator for the House Intelligence Committee, said the media errors and omissions have extended long after the Russia case to the pandemic because reporters can't let go of their hatred for former President Donald Trump."
The reporters and their editors were not blind. They knew it was a lie. They promoted the lie to sabotage the administration of a duly elected president.
And they don't hate Donald Trump. They hate his supporters because we are all that stands between liberty and enslavement.
ITEM 3: The Wall Street Journal reported, "Donald Trump's family hotel company has reached an agreement to sell the rights to its glittering Washington, D.C., hotel for $375 million, according to people familiar with the matter.
"CGI Merchant Group, a Miami-based investment firm, is in contract to acquire the hotel lease for the Trump International Hotel, which is located a short walk down Pennsylvania Avenue from the White House. CGI intends to remove the Trump name, and it has reached a deal with Hilton Worldwide Holdings Inc. to have the property branded and managed by Hilton's Waldorf Astoria group, these people said."
He doubled his investment in a little over 5 years.
Not bad. DC should thank him for bringing a luxury hotel to Swamp City.
ITEM 4: Closing arguments are scheduled in Kyle Rittenhouse's murder trial.
Here is the best one I found.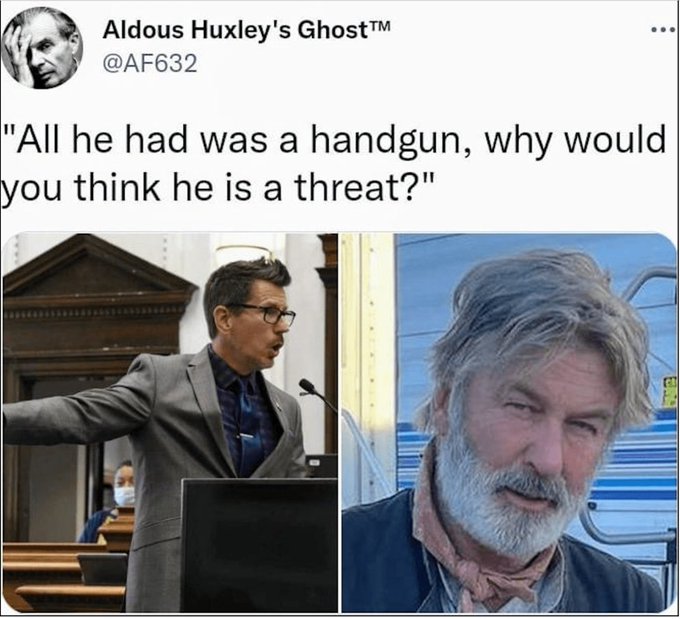 Who knows what threats jurors received this weekend.
ITEM 5: The ABC-Washington Post poll shows Biden's approval is below 40 at 38% approve/57% disapprove among registered voters.
The ABC-WaPo poll showed Republicans have their largest lead in generic polling.
I would celebrate but I remember how a Republican Senate and a Republican House stalled Trump's agenda for two years.
ITEM 6: Are you looking forward to that 6% COLA increase in Social Security payments in January? Don't be. Biden has a surprise for you.
The Epoch Times reported, "President Joe Biden's administration on Friday announced it is raising Medicare premiums, a move it blamed in part on the cost of drugs.
"The Medicare Part B standard monthly premium will rise by nearly $22 to $170.10 next year, the Centers for Medicare & Medicaid Services said."
That is about a 15% increase.
Inflation is depleting both the Social Security Trust Fund and the Medicare Trust Fund. Once they are gone, both will be at the mercy of Congress. Look for a lot of talk about equity once Democrats gain control.
ITEM 7: Politico reported, "The Biden administration's effort to establish itself as a committed champion of press freedom is facing new doubts because of the Justice Department's aggressive legal tactics against a conservative provocateur known for his hidden-camera video stings.
"A predawn FBI raid last weekend against Project Veritas founder James O'Keefe and similar raids on some of his associates are prompting alarm from some First Amendment advocates, who contend that prosecutors appear to have run roughshod over Justice Department media policies and a federal law protecting journalists.
"Adding to the drama surrounding the brewing court showdown: It stems from a politically sensitive investigation into the alleged theft of the diary of President Joe Biden's daughter Ashley.
"That document made it into the hands of O'Keefe's organization, Project Veritas, which never published anything on the subject and eventually turned the document over to police.
"An ensuing federal investigation resulted in the FBI raid on O'Keefe's home in Westchester County, N.Y., at 6 a.m. last Saturday to seize his cell phones pursuant to a court order. O'Keefe says he stood handcuffed in his underwear in a hallway as almost a dozen agents — one carrying a battering ram — searched for the phones."
Strip every one of those agents to his underwear, parade them in front of the FBI Building in DC and fire their asses. Revoke their pensions as well. This abuse of power must end.
ITEM 8: Reason reported, "It's only been a week since voters in St. Paul, Minnesota, approved a sweeping rent control ballot initiative, but developers are already pausing projects while city leaders scramble to amend the most harmful aspects of the new law.
"In last Tuesday's municipal election, 52% of voters approved Question 1, an ordinance that puts a hard annual 3% cap on rent increases. It makes no allowances for inflation or exemptions for vacant apartments and new construction that are typical in other rent control policies.
"The new ordinance doesn't go into effect until May 2022. Nevertheless, several real estate companies with large projects in the works have already announced that they're pulling their permit applications.
"That includes Ryan Companies. Local NBC affiliate KARE 11 reports that the company pulled applications for three buildings in its proposed 3,800-unit Highland Bridge project."
St. Paul residents committed suicide by ballot.
ITEM 9: The Financial Times reported, "Western intelligence suggests a 'high probability of destabilization' of Ukraine by Russia as soon as this winter after Moscow massed more than 90,000 troops at its border, according to Kyiv's deputy defense minister.
"Hanna Maliar told the FT at the weekend that while interpretations of western intelligence 'need further discussion,' they underlined 'the high probability of escalation of the situation.'
"When asked if the risk of a Russian military aggression was higher than during the past years, she said: 'Information of our [military intelligence services] coincides with the information of partner countries about the high probability of destabilization of the situation in Ukraine this winter.'"
Putin bit off part of Georgia when Obama was president.
Putin did nothing when Trump was president.
Now Putin looks to chomp Ukraine.
Are we sure Putin wasn't Donald Trump's puppet?
ITEM 10: Reuters reported, "Taliban forces held a military parade in Kabul on Sunday using captured American-made armored vehicles and Russian helicopters in a display that showed their ongoing transformation from an insurgent force to a regular standing army."
The American media can ignore the problem Biden created by giving terrorists billions of dollars of war materiel, but Americans cannot.
Make no mistake. Terrorists won the war on terrorism the day Biden became president.
Remember, he opposed killing Osama bin Laden.
And Biden makes no move that does not benefit him financially.
ITEM 11: LifeSiteNews reported, "The School District of Palm Beach County has dropped its mask mandate. The district had previously suspended a second grader 38 times for violating the mandate. She may have to repeat the grade.
"Fiona Lashells is a student in Palm Beach County who just turned 8 years old. She took a stand against a school board policy that she believed was wrong. For months she did not wear a mask to school, even though it had been mandated by her local school board. The litany of suspensions she has been handed is available at a website her mother created outlining the experience.
"At a school board event on September 22, 2021, Fiona told the board members that being suspended is 'not going to change' her mind, that she still has 'the right not to wear a mask,' and that it is 'not fair' that she is 'getting punished because … the school board is not following the law.'"
Indeed, the school board violated Republican Governor Ron DeSantis's order against mask mandates.
There is zero proof that cloth masks stop viruses.
All it takes is one man with conviction to stop tyranny. Palm Beach did not have a man willing to stand up for our rights, so an 8-year-old girl did.
ITEM 12: CNN reported, "Worn out by what they see as entrenched dysfunction and lack of focus, key West Wing aides have largely thrown up their hands at Vice President Kamala Harris and her staff — deciding there simply isn't time to deal with them right now, especially at a moment when President Joe Biden faces quickly multiplying legislative and political concerns."
Sexism and racism from the Biden administration.
But what else do you expect from a man who sniffs the hair of women and girls, and still uses the word Negro?
ITEM 13: The Daily Mail reported, "A 13-year-old Seattle boy watched his father who was suffering from cardiac arrest die while waiting more than 20 minutes for help to arrive – in a tragedy that critics say was caused by a shortage of cops and medical personnel staff resulting from the woke mayor's vaccine mandates and defund the police movement.
"The unidentified boy called 911 earlier this month when his 45-year-old father began struggling to breathe in the city's Crown Hill neighborhood.
"Firefighters arrived at the scene within 15 minutes, but an outdated note on file mistakenly indicated that the apartment occupant was aggressive, slowing their response as they waited on a police escort.
"'He's conscious but he's not OK,' the boy told 911 in an incident report obtained by The Jason Rantz Show on KTTH.
"He added during the November 2 call, logged at 1:24 p.m., that his dad was 'making a moaning noise.'
"The Seattle Fire Department arrived at 1:32 p.m. but was discouraged from entering the apartment without police because the man living there had a history of threatening first responders, a spokesperson told DailyMail.com."
It is a sad story.
Between the BLM/Antifa riots and the mandates, Seattle is unsafe for old men and children.
Defund the Democrats.
ITEM 14: NewsMax reported, "President Joe Biden's administration should tap into emergency petroleum reserves to lower rising gasoline prices as Americans go into the holiday season, Senate Majority Leader Chuck Schumer said on Sunday."
A reader responded, "Dumb cluck. What doesn't he understand about the word strategic? Open pipelines and drill more. That's the answer."
Our governments is of the dumb clucks, by the dumb clucks, and for the dumb clucks.
ITEM 15: WXYZ reported, "A nationwide shortage of plow drivers could make for a lot of difficult travel this winter, as communities nationwide are desperately trying to fill positions before the snowfall.
"Paul Cohen is the town manager of Chelmsford, Massachusetts, where last year they spent nearly $1 million on snow removal. This year, that price tag is about to get even higher because of a shortage of snowplow drivers."
The story also said, "To help address the shortage many cities and states are offering massive incentives in an effort to get drivers on the road this winter. Colorado's Department of Transportation is offering drivers a $2,000 performance bonus. Michigan has upped their hourly plow driver rate to $30 plus overtime, and some state drivers in Massachusetts could be making as much as $310 an hour this winter."
And the story said, "And it's not just the cost of paying plow drivers that is going to hit communities hard this winter. The price of road salt has skyrocketed by as much as 31%."
As a reader said, "There's always a shortage of people who do useful things. But never a shortage of people who spew useless bullshit."
Read the full post at Don Surber Blogspot.