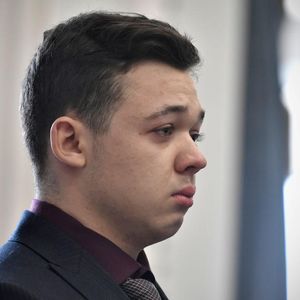 Over the weekend, it occurred to me that there are many people who legitimately seem to not understand that there might have been a valid reason for Kyle Rittenhouse to be acquitted, other than white supremacy. Many, many people seemed to have been angered and confused by the verdict, seemingly unaware of any actual facts that might have justified it.
If you are actually curious about and want to know the facts that came out during the trial, this post will attempt to lay them out in as much detail as is practical. Where possible, I will include links to and video/images of the trial in subsequent parts in this series so that you do not have to take my word alone for what happened.
Before getting into what actually happened on the night of Aug. 25, 2020, it is necessary to place the shootings in the proper context, which the media has frankly not done. The vast majority of the corporate media has repeated two assertions about the case that have become so ingrained in the public consciousness that most people accept them as conclusively proven: First, that Kyle Rittenhouse is a "white supremacist," and second, that Rittenhouse took a gun across state lines in order to interpose himself in the middle of a Black Lives Matter protest. If it really is true that Kyle was a budding skinhead who loaded into a truck with a gun and drove a long way just to mess with Black Lives Matter protesters, then his claims to "self-defense" really do look rather thin. The problem is, the first contention is unproven, and the second one was absolutely disproven during the trial. And yet both claims continue to be repeated.
First, let's address the contention that Kyle was/is a "white supremacist." There has thus far not been a shred of actual proof offered to support this claim. When Rittenhouse first turned himself in to the police, the police searched and scoured his phone thoroughly. They found absolutely no evidence of allegiance to white supremacist causes — no racist memes, no secret messages with other white supremacists, not even any off-color racial jokes told over text with his friends. Similarly, the New York Times exhaustively scoured his social media history looking for evidence of support for white supremacism. The sum total of what they found in that regard: "multiple posts on his social media accounts proclaim support for pro-police causes like the Blue Lives Matter movement and Humanize the Badge, a nonprofit that he ran a Facebook fund-raiser for on his 16th birthday."
Kyle Rittenhouse is and was unquestionably a supporter of the police. If you are the sort of person who adopts the new, expansive definition of "white supremacy" that includes "supporting the police," then I suppose you would call Rittenhouse a "white supremacist." If, on the other hand, "white supremacy" is defined as actual belief that non-white people are inferior to white people, or are justifiable objects of hatred because of their race, there was absolutely nothing in Rittenhouse's social media that even hinted at white supremacist thinking.
The one, single piece of supposed evidence that Rittenhouse was/is a white supremacist was a picture that was taken of him after his arrest showing him making the "OK" hand sign with a group of men who were supposedly Proud Boys. A few things should be said about this picture before deciding to convict Kyle Rittenhouse as a white supremacist on the basis of it. First, I have yet to see any proof that the people with Rittenhouse in the picture are actually Proud Boys, other than the say-so of some media outlets who have otherwise badly botched a number of facts in connection with this case, making their trustworthiness suspect at best. I am just as willing to believe that they were liberals posing as Proud Boys who were trying to make a naïve Rittenhouse look bad. Perhaps they were with the Lincoln Project; it seems to be their modus operandi. But let's suppose that they were Proud Boys; what does the context of this picture say?
Well, no evidence has been put forth by anyone that Rittenhouse knew these people were Proud Boys, or had ever met them before in his life. How did he come to take a picture with them, then? Well, the picture was taken at Kyle's 18th birthday party, two days after he had been released on bail after having spent three months in prison. I would submit that most people do not understand the elation that comes with being released from three months spent in prison, particularly as a teenager. In order to celebrate, Kyle's parents took him to a bar in Wisconsin for a couple of beers, which is legal. While he was there, he was recognized and approached by a number of strangers, including the group of alleged Proud Boys, who asked to pose with him for selfies. It seems clear from the context of the picture that the people in the picture prompted Kyle to follow them in making the gesture.
Probably you would say, at this point, that posing for selfies with strangers and following their lead was not a good idea for a person who was perhaps the most high-profile murder defendant in the entire country at that time. I would be inclined to agree. Certainly, at my current age and level of life experience, it's not something I would have done. But I would submit that it's difficult for me or anyone to put themselves in Kyle RIttenhouse's shoes at that exact moment, or for them to understand what his life had become. How many of us spent the last three months of our 17th years in prison for a crime we believed we were innocent of, only to be released temporarily and possibly for only a very short time before we stand trial for our lives? How many of us know what it's like to suddenly go from being an ordinary person, concerned with ordinary things, to being the focus of national news attention? How many of us, in those circumstances and at the age of 18, would be able to think carefully about the wisdom of agreeing to take selfies with anyone displaying a friendly face, when friends and allies were so few and far between at that moment?
If you wish to condemn Rittenhouse as a white supremacist on the basis of that picture, I suppose that is your prerogative. The picture would be more convincing if it came with a history of pro-white supremacy posts or comments, but it doesn't. Not even in Kyle's private messages that police searched on his phone. It should also be noted that in Rittenhouse's first television appearance post-trial, he publicly praised the goals of the BLM movement, which is certainly not what you would expect from a white supremacist.
Second, it is just not true that Rittenhouse took a gun across state lines, although that certainly was what was claimed at first by the state. However, the undisputed testimony at trial was that the weapon in question was kept by his best friend in Kenosha at all times. It never was in or ever went to Illinois, where RIttenhouse lived. And moreover, the testimony at trial also showed that Rittenhouse was legally permitted to carry the gun in question, which is why the charges were dropped.
But the argument about "crossing state lines" was really never about the legality of carrying a gun across state lines, which is often not illegal or wrong in any case. But the implication was that Rittenhouse went way out of his way to place himself in harm's way, thus implying that he was clearly there to cause trouble. I will admit that in the early stages of this case, I made this error myself, not being familiar with the geography of the area.
The truth is that Antioch, Illinois, where Rittenhouse lives, is about 20 miles from Kenosha, Wisconsin. To put this into perspective, Kyle's house was closer to Kenosha than Dallas, Texas, is to Forth Worth, Texas. It is about the same distance as the distance between downtown Oakland and downtown San Francisco. It is less than the distance from downtown Detroit to the Detroit Metropolitan Wayne County Airport. Kenosha was, moreover, where he worked, and where he had family members and friends. It is clear that he wasn't taking a gun into a completely strange place, looking for trouble.
The question remains: Why did Rittenhouse feel that it was necessary to bring a gun? An eminently reasonable question, but the context — which has been largely ignored by most of the media — answers it. The reason is fairly simple: Large numbers of people on the streets of Kenosha — including violent protesters and rioters — were also carrying guns. Numerous videos shown throughout the trial of the protests show large numbers of people milling about brandishing weapons, including the people who were setting fires, damaging property, and otherwise rioting.
Rittenhouse ran into at least two of those individuals during the course of his night, both of whom likely intended to do him harm. The first was Joshua Ziminski, who was seen in the company of Joseph Rosenbaum in numerous videos throughout the night (more on that in part 2), and who fired the shot into the air right before Rosenbaum charged at Rittenhouse and was ultimately shot to death. The second was Gaige Grosskreutz, the third person shot by Rittenhouse.
Grosskreutz, who has been greatly lionized by the media, drove more than twice as far to Kenosha as Rittenhouse. Grosskruetz is from West Allis, Wisconsin, almost 50 miles away from Kenosha. Grosskreutz also brought a gun, but unlike Rittenhouse, the gun he brought was not one he was legally entitled to carry or possess because of an extensive and violent criminal history, which included, among other things, having been arrested for hitting his grandmother in the face, criminal burglary, and an arrest in 2015 for being intoxicated in public with a weapon. The entire reason that Grosskreutz wound up with a bullet in his arm, by his own admission at trial, was that he had this gun out and pointed at Rittenhouse, and it seems extremely likely that if Rittenhouse had not had a gun of his own, Grosskreutz would have ended his life that night.
Which brings to mind the question: Why has there been no discussion of the fact that Grosskreutz, a repeat criminal offender, drove farther than Rittenhouse to Kenosha on that night, with a weapon that he was unquestionably not legally allowed to possess?
I have publicly stated my belief, which I stand behind still, that it was not wise for Rittenhouse to go to these protests at all. Having very recently been in charge of raising a 17-year-old male, I would not have permitted him to drive into the middle of that powder keg in Kenosha. If the police were not doing their jobs to protect property, then the people of Kenosha should have elected better leaders and have an opportunity to fix that problem in the next election. I understand the anger and frustration many people had while watching rioters burn cities with apparent impunity, but the anger was not worth, in my view, sending a teenage boy into the middle of it to try to stop it, and I certainly would not have sent my own son.
But, if Rittenhouse was going to make the decision to go there, then making the decision to go armed was a reasonable one. And the testimonies elicited at trial show that, had he not been armed, he likely would have suffered great bodily harm at the hands of the first person he shot, Joseph Rosenbaum. If you don't believe that yet, I would ask that you wait until you've read the rest of this series to judge.
The shooting of Joseph Rosenbaum will be the subject of part 2 of this series. I decided to write these pieces when I tweeted about Rosenbaum over the weekend.
You're never going to be able to explain to me how a white guy who was convicted of raping at least 5 kids under the age of 11 showed up to a BLM rally, was caught on video throwing the N-word around, and chased a 17-year-old into a dark alley somehow ended up being the victim

— Leon Wolf (@Leon Wolf) 1637442163
As to the writing of this piece, this tweet had over 1,000 retweets and 7,000 likes, which is quite a lot of engagement for a relatively small account like mine. I've had a number of tweets get this much engagement before, and inevitably, they always provoke a large number of tweets with angry disagreement. Part of the nature of any social media post that gets lots of attention is that it generates heat. Especially since I'm fairly heterodox politically and I have a lot of liberals who follow me.
But as more and more people engaged with it, I noticed a bizarre thing: Almost no one was disagreeing with it. No one called me a liar and less than a handful of people even offered a feeble argument against these undisputable facts that were elicited at trial. And it occurred to me that there was a simple reason: The people who are angry about the result of this trial don't even know these things. They had no idea that the tweet was even about Rittenhouse or the trial. It occurred to me that there are probably many more giant, gaping holes in most people's knowledge of this case.
It is the way of things these days that people make up their minds first, and then cherry-pick which facts they will make themselves aware of later. If there are any who are truly curious about what the trial showed happened on that fateful night, then follow me on this journey.
Read the full post at The Blaze.