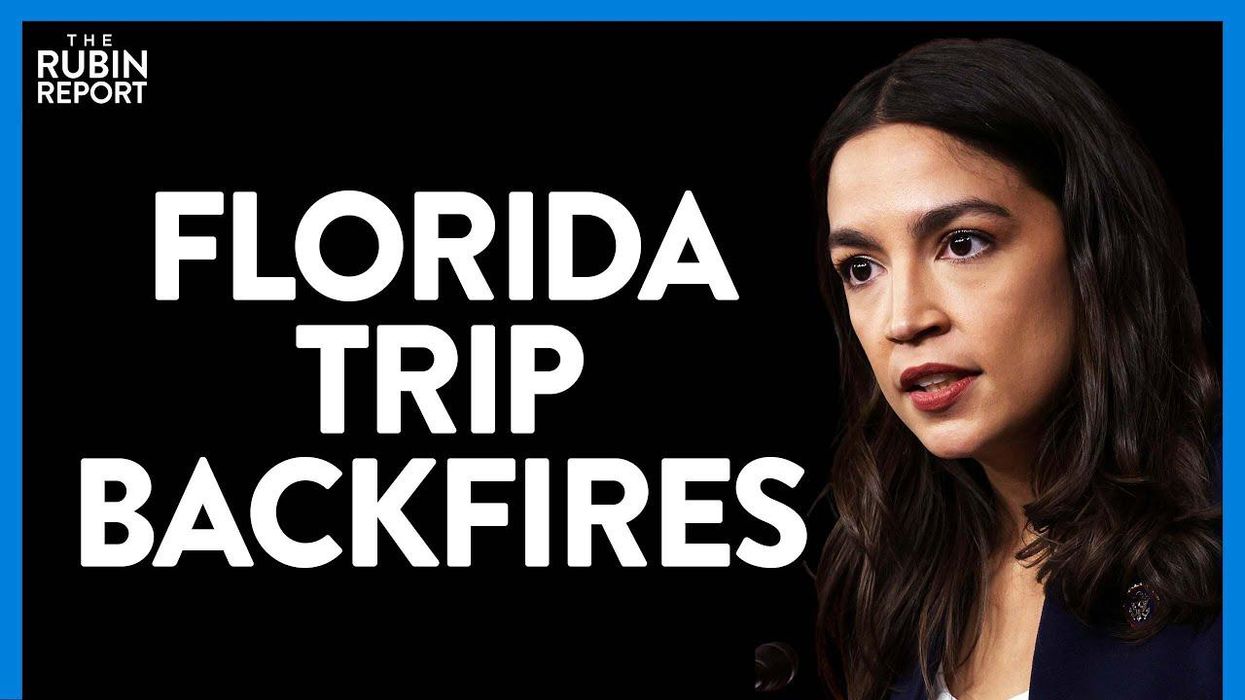 On "The Rubin Report," Monday, BlazeTV host Dave Rubin talked about Rep. Alexandria Ocasio-Cortez (D-N.Y.), who on Sunday tested positive for COVID-19 and is "experiencing symptoms," despite being fully vaccinated and boosted. This latest development comes shortly after the pro-lockdown politician was seen partying maskless at a crowded bar in Florida. Ocasio-Cortez has also been a vocal critic of Florida Gov. Ron DeSantis' (R) handling of the COVID-19 pandemic.
"AOC, who has locked down her people, who has been all about mandates, who does not vote in Congress in-person — she has someone do it by proxy because of the pandemic — … she has decided that she would vacation in Florida. This is someone who I have no doubt has said horrible things about Ron DeSantis, has said horrible things about Florida," Dave said.
"All these politicians, and AOC ain't the only one, who do one thing privately and who lock down their people publicly and then vacation elsewhere, in the places that they say are the scariest, they are bulls**t artists … they're just extraordinary bulls**tters."
Watch the video clip below or find more episodes of "The Rubin Report" here:
Want more from Dave Rubin?
To enjoy more honest conversations, free speech, and big ideas with Dave Rubin, subscribe to BlazeTV — the largest multi-platform network of voices who love America, defend the Constitution, and live the American dream.
Read the full post at The Blaze.
'I ask you to steer clear of or cease policies that mandate COVID vaccines tainted by abortion. And, if you...